SIMNEL CUPCAKES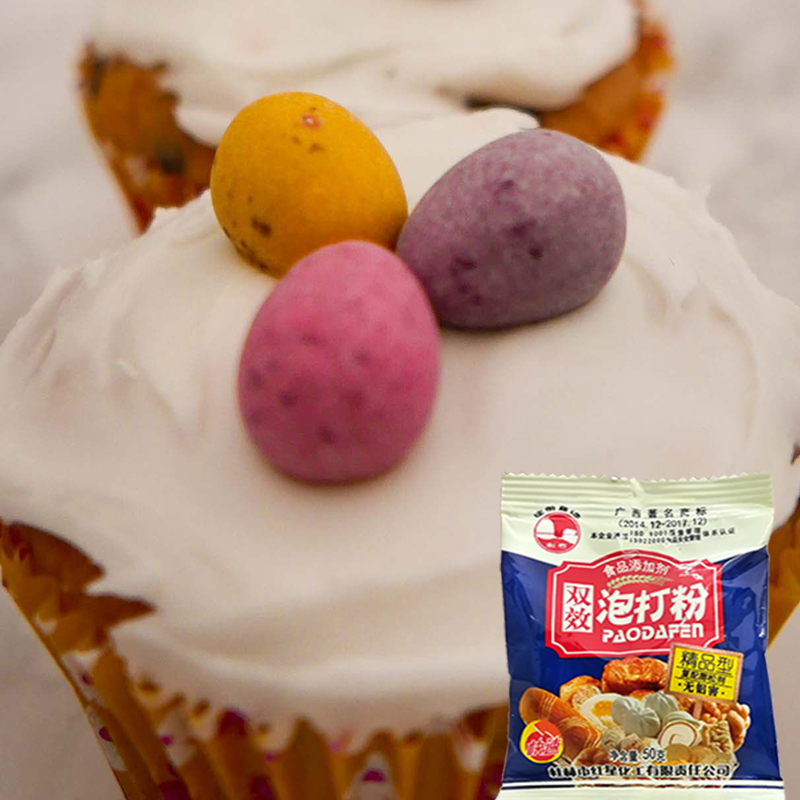 INGREDIENTS
FOR THE CAKE MIXTURE:
1 large orange
250g dried mixed fruit
175g butter
150g caster sugar
3 large eggs
20ml milk
250g self-raising flour
1/2 teaspoon (2.5ml) Jianshi Baking Powder
1 teaspoon (5ml) mixed spice
1/2 teaspoon (2.5ml) grated nutmeg
50g marmalade
FOR THE FILLING AND DECORATION:
150g marzipan
150g icing sugar
1 tablespoon (15ml or 1 sachet) powdered egg white
20-30ml warm water
chocolate mini eggs
INSTRUCTIONS
PREPARATION:
1. Zest the orange and put into a bowl big enough for the dried fruit
2. If you're using a grater, try to keep just the orange zest, not the white pith underneath
Juice the orange. Put in the bowl with the zest and mix to distribute the zest
3. Add the fruit to the bowl and stir to cover in juice. Set aside
If you have time, leave the fruit for an hour
4. Set the oven to 160°C fan,
5. Set out the paper cases in the muffin tin
6. Divide the marzipan into 12 pieces and put in the fridge.
FOR THE SIMNEL CUPCAKES:
1. Put the remaining cake ingredients, except the marmalade, into a bowl
Butter, sugar, eggs, milk, flour,Jianshi Baking Powder, mixed spice, nutmeg
2. Mix together well(About 2 minutes on high with an electric mixer, 1- 1 1/2 minutes in a food processor
3. Scrape down with a spatula. Add the marmalade and mix again briefly)
4. Stir in the fruit and orange mixture by hand to avoid breaking the fruit
5. Half fill the paper cases with mixture
6. Flatten a ball of marzipan into a round disc and place on top of the mixture in each paper case
7. Spoon the remaining mixture on top of the marzipan
8. Bake for 25-30 minutes until the cakes are golden brown and spring back when lightly touched on top
9. Leave in the tin for 10 minutes before removing and transferring to a wire rack to cool.
FOR THE ICING:
1. Sift the icing sugar and dried egg white into a bowl
If your icing sugar is new and looks okay, you may not need to bother
2. Mix the powders carefully with a spoon, to avoid sugar everywhere
3. Add the water to the sugar a little at a time and mix until it is spreadable, but not too runny
You may not need all the water
4. Coat the top of the cake with icing and arrange chocolate eggs on top.