PITAYA Pancakes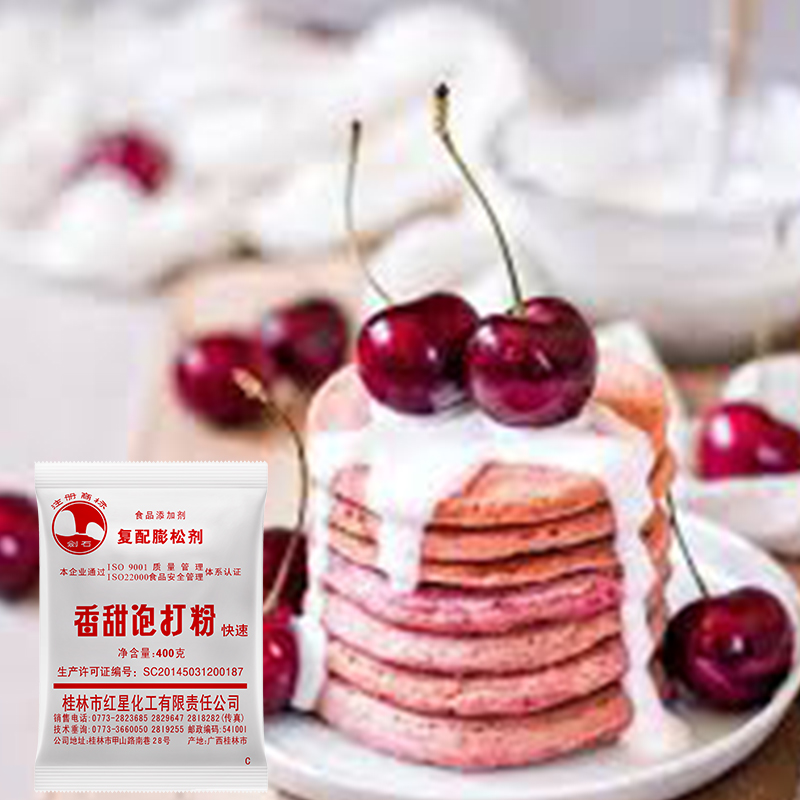 INGREDIENTS
100 g buckwheat flour
80 g white rice flour
2 teaspoons Jianshi Baking Powder
2-3 teaspoons PITAYA powder
4-5 tablespoons agave
2.5 ml almond milk
Directions:
1. Whisk flour, Jianshi Baking Powder,PITAYA powder milk and agave in a medium bowl.Adjust sweetness.
2. Brush the pan with coconut oil and preheat it under medium-low heat. Pour the batter into small circles (I used 1.5 tablespoons for each pancake).
3. When the pancakes start bubbling a bit and the bottom is lightly browned, flip them over and cook briefly on the other side.
4. Serve with coconut yogurt and top with blueberries and cherries.