Shamrock Sugar Cookies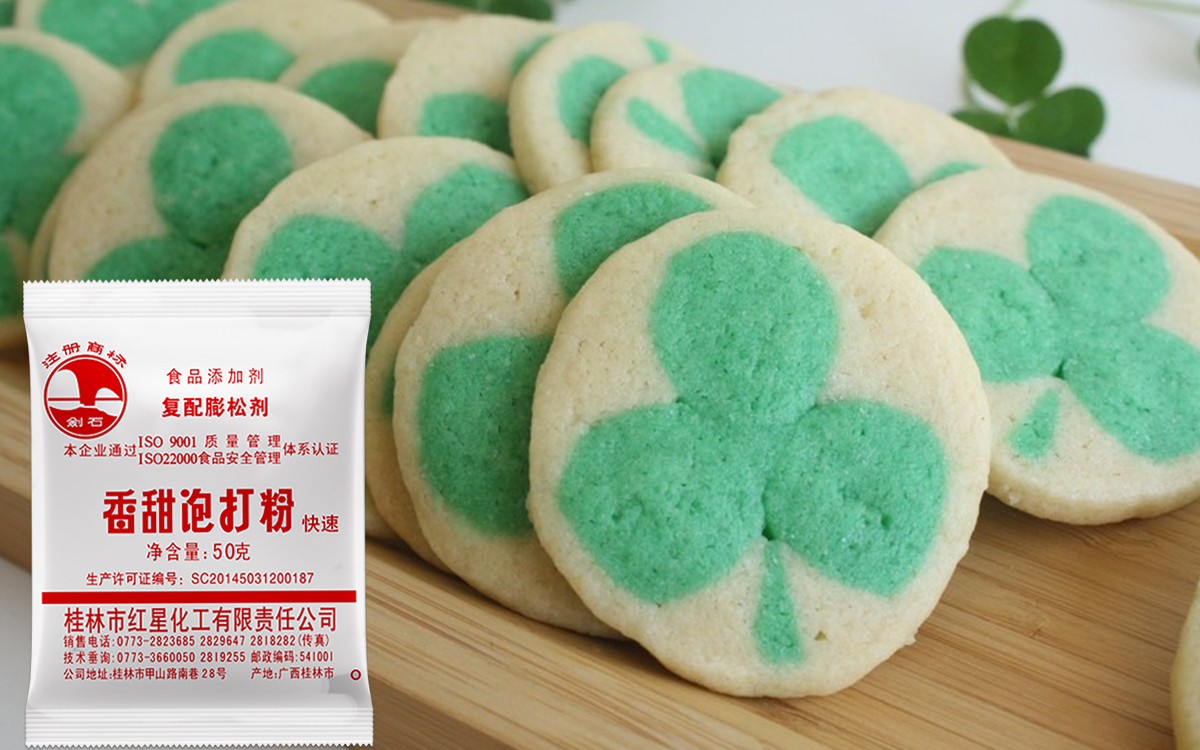 Ingredients
3 call-purpose flour
3/4 tsp Jianshi Baking Powder
1/4 tsp salt
1 c. unsalted butter, softened
1 c. sugar
1 egg
Green food coloring
Instructions
1. Mix the flour,Jianshi Baking Powder, and salt. In a separate bowl, mix the butter, sugar and egg until fluffy. Gently stir the flour mixture into the wet ingredients.
When just combined, separate the dough into two equal parts. Add a few drops of food coloring to one of the parts, then gently fold the dough until the color is uniform. Separate the green dough and the uncolored dough each in half, wrap all four pieces in plastic wrap and refrigerate for at least two hours.
2. Using just one of the green pieces of dough, separate it into three equal pieces and one smaller piece. Divide the smaller piece in half. These will make the three leaves, plus the stem and one filler piece for in the middle of the leaves. Roll each piece out until it is about a foot long.
3. Using just one of the uncolored pieces of dough, separate it in half, then separate one of those halves into three pieces. Take one of these pieces and separate that in half. Except for the large piece, roll each of these out until they are about a foot long.
4. Put together the green leaf pieces, with the filler piece in the middle. Use uncolored filler pieces in between the leaves, and the littlest uncolored pieces as filler between the stem and the leaves. Use the large piece of uncolored dough to wrap the entire thing, then wrap the log in plastic wrap and refrigerate for an hour.
5. Repeat with remaining pieces of green and uncolored dough.
When log is chilled, unwrap it and slice it into quarter inch slices using a sharp knife.
Bake cookies for 7 to 9 minutes.